Casavacanze Almerico goes Palermo!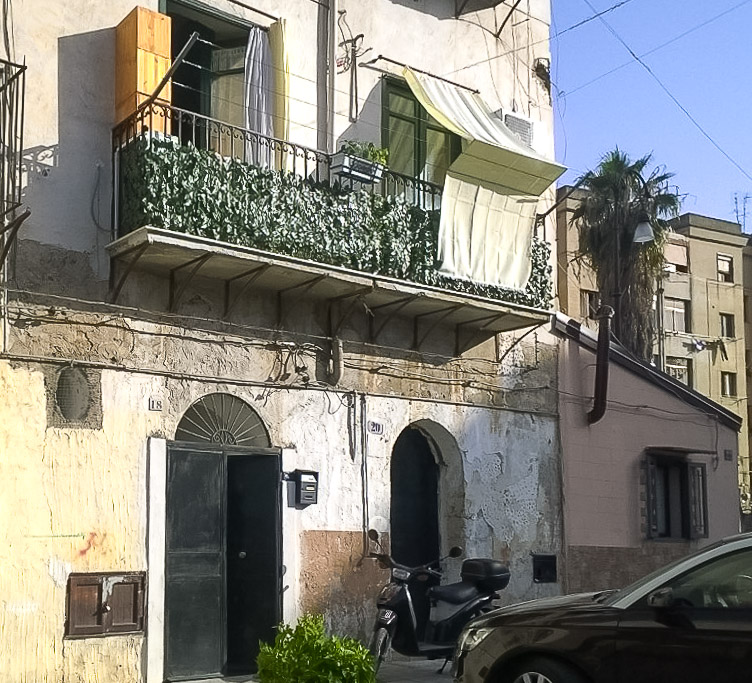 We are happy and proud to announce the opening of "Casa Rosario" in the wonderful Palermo, in the middle of the historical centre, in the heart of the vibrating, pulsating, multicultural and historical old town. A stone's throw away from the Central Station, a few minutes' walk from all the monuments of major interest of the "Arab-Norman Itinerary".
From now on you will be able to find in the splendid Sicilian capital our philosophy of hosting, made of warmth and professionalism, which many of you already know from our homes in Berlin.
And here we go!
Casa Sarino is now ready to welcome you!
A lovely tiny studio which will broaden and complete the offer of " Casavacanze Almerico a Palermo".
You can rent Casa Sarino as a dependance to Casa Rosario or as a independant tiny home if you are a young traveller on a budget!
Set in an idyllic position between the Spree and the Neukölln canal, and well served by transport, the holiday home "Casavacanze Almerico" offers the traveller, visiting Berlin for pleasure, study or business, the ideal housing solution for an unforgettable stay.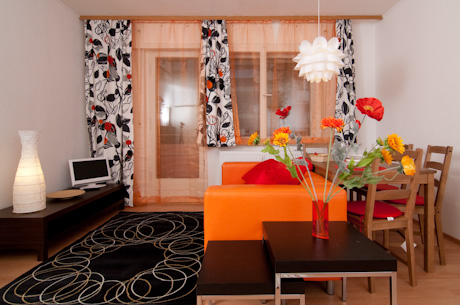 Casavacanze Almerico has two flats: "Casa Astrid" and "Casa Dora", each about 50 sq. m. and composed of two rooms: a bedroom which hosts two people and a spacious living room with French balcony divided into dining area, lounge area with flat screen TV and sleeping area with two additional beds. The bathroom has a large window and a tub, the fully equipped kitchen includes dishwasher, washing machine, coffee machine, toaster, kettle, etc... and all you need to feel at home during your stay in Berlin. "Casa Astrid" has a double bedroom," Casa Dora" has one bedroom with two twin beds that can be combined or separated according to your needs. Both flats are located on the ground floor of a four storey condominium, in a 1960s building; they are quiet and bright and can accommodate up to four people each , they are adjacent and may also provide accommodation for groups up to eight people. Free Internet connection is available in both flats.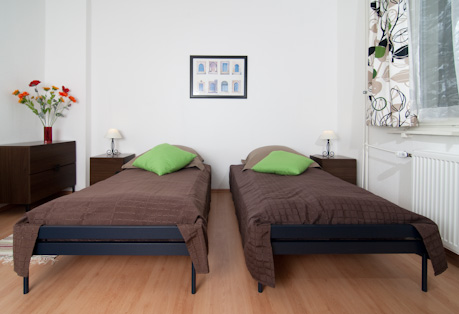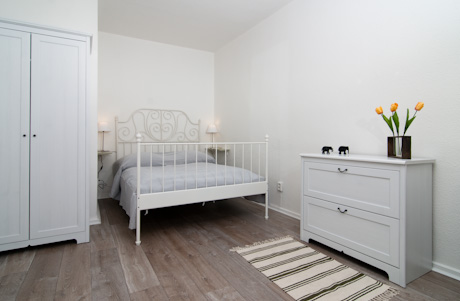 Located in Nord-Neukölln district, also called the new Kreuzberg for its lively artistic and music life, it is near the old border, where up until 1989 the Wall divided the two sides of Berlin. Close to the Treptower Park, the Casavacanze Almerico offers its guests the opportunity to explore and enjoy Berlin in its unique blend of culture, nature, history and adventurouse nightlife. Don't be impressed by the graffiti on the walls: they are part of the local folklore.

The nearby underground station, Treptower Park, on the Ringbahn, enables you to reach all the touristic sights quickly and comfortably. The romantic riverside, with its lovely small bistrot and the rowboat rental is inviting for walks and river excursions. The Lido, the Arena and many other clubs are within walking distance. Food, even organic, or any thing you may need daily can be bought nearby. Please see also under the Service link the points "Small guide to neighbourhood and " and "Walks and Trips".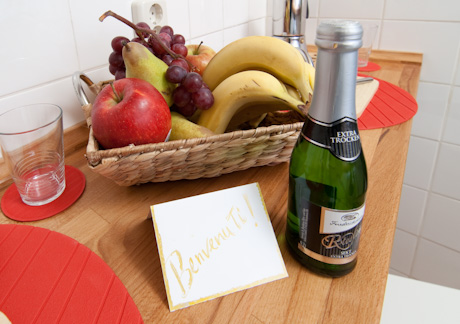 At "Casavacanze Almerico" the word "Hospitality" is written with a capital letter. You will be welcomed with a basket of fresh fruit, in the kitchen: Italian coffee, olive oil, salt, sugar, aromas etc; cleansers and sponges. If you don't feel like going out, evenings can be spent comfortably at home where you will find a small library and a toy rack in the living room, ideal for children. Hairdryer, iron and ironing board are also provided.
You won't find a commercial enterprise behind the idea of Casavacanze Almerico , just an Italian lady, a passionate connoisseur of Berlin, who willingly opens her home to travellers who like to practice responsible, sustainable tourism, respectful of the environment. By the way, please, remember to respect neighbours' sleep for they aren't on holiday! Smoking is not allowed in the house, but at the entrance, with a view on the back garden, you have an equipped corner where you can cultivate your passion for tobacco in peace!
If you have any special needs or for any other requests, or if you travel with little babies, please contact me; I will do anything possible to meet your needs and offer you a pleasant stay in Berlin, at the "Casavacanze Almerico" holiday home.